Hello, are you struggling from achieving the following?
Creating your own successful online business...
Publishing your first online course...
Converting traffic into paid customers...
Making money online...
What if I helped you solve all of these common roadblocks and eliminate these stressful problems from your daily life?
If I told you I had a solution to all of these problems would you be interested in it?
If you only had to invest a little bit of money (The price of going out for dinner) and a few hours of your time to get started would that make things easier for you?
I created this course so that you can :
Create a course that students will actually pay for
Get your very first profitable course online
Do it all as soon as possible in the easiest way possible so that you can start making some money from all your of hard work.
Do You Want To Create An Online Course That Sells?
If so then here is my system.
Here is what you are going to learn how to do:
Find a topic for your course that is guaranteed to sell
Put your course content together
Publish your course on Udemy so that you can start earning money RIGHT away
Expand and re-market your course to other platforms to earn passive income while you sleep.
Start the process of selling your courses from your own blog so that you can make 100% of the profits.
My system is designed for those who don't have a blog, and don't have any kind of audience online.
If you are completely new to making money online than this course was made for you.
You Could Be Making Money In Less Than 30 Days
You can enroll in this course today, spend 1-2 hours going through the content at your own pace and publish your first course within 1-2 weeks and start earning income online in less than 30 days.
This is a very quick process and the fastest way to make money online...
And it's simple.
Let me tell you a little bit about myself...
This is me...my name is Robin Haney and within a few years I have been able to...
Make over $15,000 in teaching online within my first year STARTING from scratch.
I currently have over 60,000 students on Udemy with 20+ courses published.
I work part-time BUT make a full-time income working from home.
I work wherever I want.
I started with nothing (just like you) and got to where I am using this system.
My Monthly Income Reports For Udemy

My first month on Udemy netted me only $29... and even though it was a small amount I was excited because this was the first time I actually made any cash online...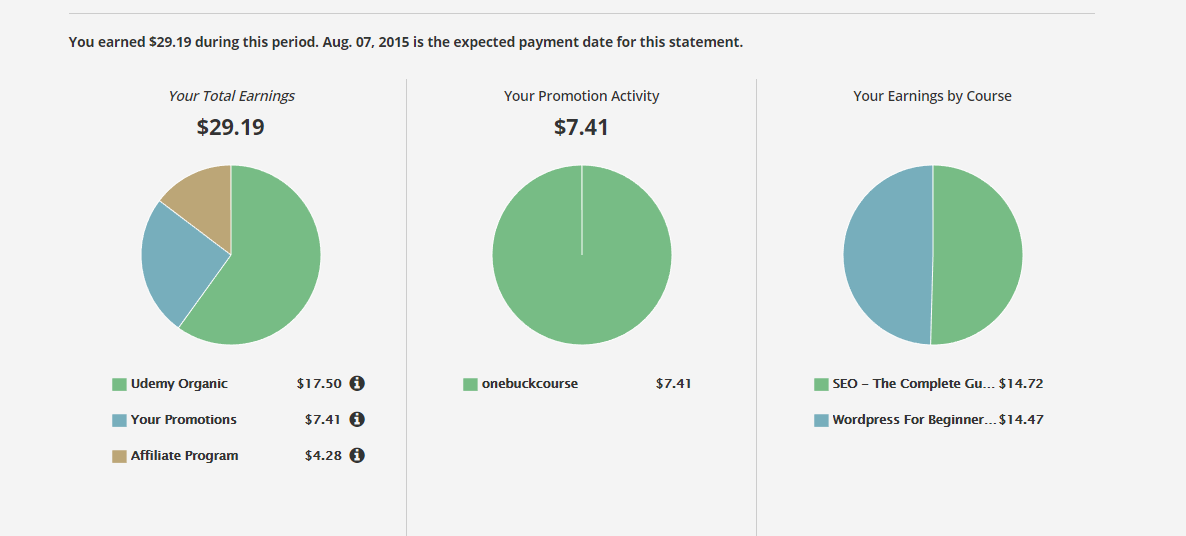 6 Months Later and I was making over $1000 online from multiple sources.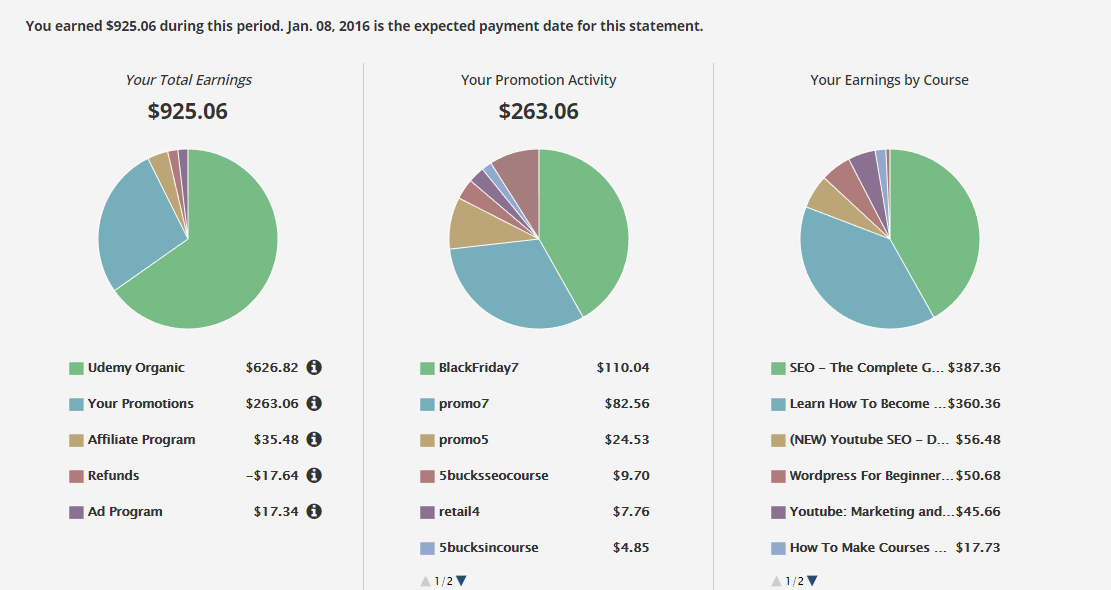 1 Year later and I was making a full time income online teaching courses...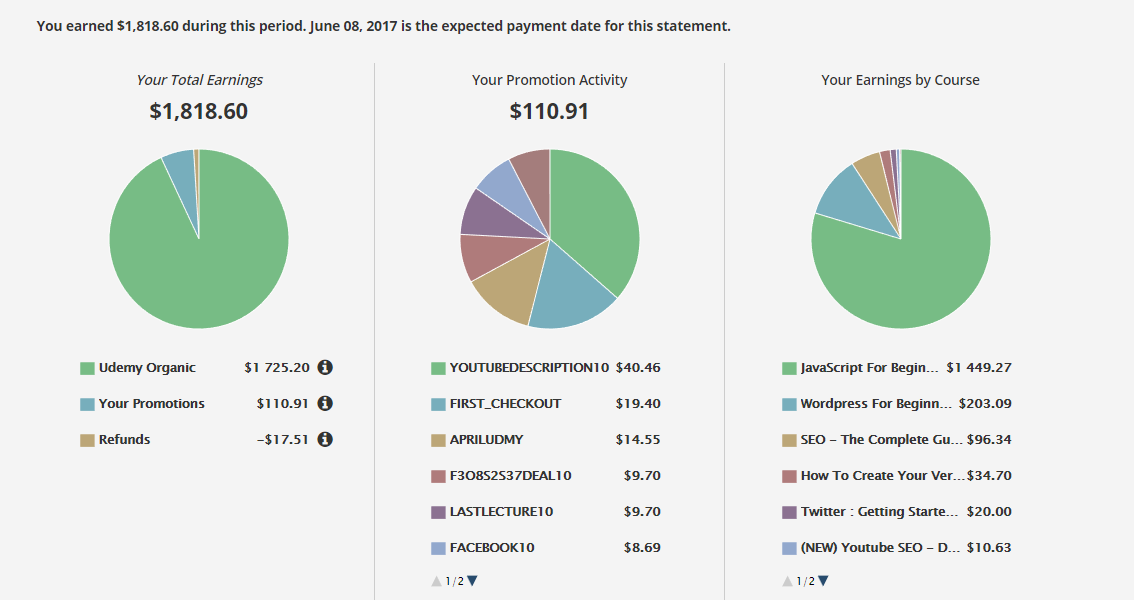 This is how I currently make a full-time income working part-time from home.
As you can see the bulk of my income comes from Udemy because they sell my courses for me allowing me to focus my business on other things that matter.
Check out the curriculum for the course below: